Out Of Gauge Cargoes
At present, one of the main activities of 'Steplines' as a business is a delivery of oversized cargo from the United States, Canada, India, China, Japan and Europe through the transit ports in the Baltic and Nordic countries of the CIS (Russia, Belarus, Uzbekistan, Kazakhstan).

We have an experience over 8 years in this particular field.

The photos below demonstrate some of the already completed deliveries, which the 'Steplines' company delivered responsibly to their customers.


Bucket
Route: Texas, US – Paldiski, EE – Smolensk, RUS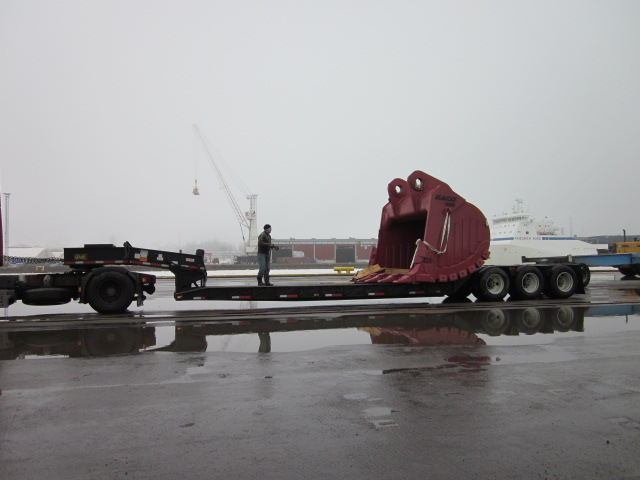 Generators
Route: Ningbo, CN – Mogilev, BY

Gallon horizontal, bladder tank
Route: Mansfield, US – Aktau, KZ

Equipment
Route: Shanghai, CN – Moscow, RUS





Equipment for the tape manufacturing
Route: Shanghai, CN – Moscow, RUS


Cyclone
Route: Shenzhen, CN – Moscow, RUS



Auto Crane, 70 tn
Route: Shanghai, CN – Minsk, BY



Equipment
Route: Kaohsiung, TW – Bobruysk, BY

Main Deck Loader
Route: Sherbrooke, CA – airpot Baku, AZ


We would be more than happy to help you to calculate the best possible variant of the delivery of you goods, taking into the account all of the logistics details and your demands.
Ask you question here